Services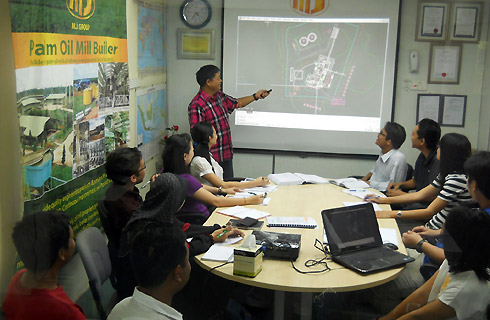 Brief introduction of MJ Group's services in the construction of industrial plants.
We are cost effective industrial plant builders who specialize in :
. Process Plant / Machinery for Palm oil mills
. Extraction Plant / Machinery for Kernel oil plants
. Biogas plant & Power Plants
. Oil Bulking Installations
. Equipment for effluent treatment plants
. Process Plant / Machinery for Oleo-chemical factory
. Structural steel fabrication & installation
. Mechanical & pheumatic material handling system
. Stone Cracking Plants
As a turnkey contractor, our scope includes:
. Engineering & Design
Advising the Client the best design for their purpose and objectives, identifying the right location to construct the plant facility, sizing and designing machinery and facilities for effective usage and productivity.
. Earthworks
The clearing of land required to put up the plant facilities and the construction of platforms to our design to site the different sections of the mill.
. Civil & Structural
We design and implement the foundations, the piling, civil works, and steel structural construction including relevant ancillary buildings.
. Mechanical Works
Proper sizing and design of the machinery and equipments required, stringent quality control is at all stages of fabrication and installation of the machinery at our fabrication workshop as well as at site.
. Piping Works
Complementary to installing the plant and machinery, we cover the design and implementation of piping systems and valve selection.
. Electrical
Design and manufacture the electrical components like switchboards, control panels, cabling systems, voltage transformer systems, earth protection systems, and procurement of appropriate switchgears.
. Maintenance and Repair
Realising the financial losses incurred on process plants breakdown, we have skilled and experienced teams to attend expeditiously to all major plants shut down and repair works. These works include replacement of wear and tear parts like liners, bushing, bearings, chain etc; boiler retubing, brickworks and repair; realignment and balancing of machineries etc
. Backup support and factory Audits
We are strongly supported by experienced process consultants whom we may call on for advice to ensure the best correct solutions to our clients, our teams can also provide services on factory process audits to assist clients to detect problem areas and streamline the process flow.
. Supply of proprietary equipment
For a list of equipment, please click on products

Engineering Innovation

Earth Works

Civil and Building Works

Mechanical Works

Piping Works

Electrical Works

Boiler Installation Works

Fabrication of Conveyor

Fabrication of Screw Conveyor

Fabrication of Thresher

Welding Works

Inspection and Test of Vessels
Products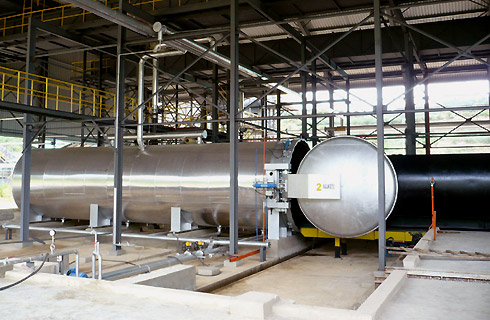 We are a licensed manufacturer of unfired pressure vessels, specially active on palm oil mill and refinery equipment such as Steam Sterilisers, Vacuum Oil Dryers, Deaerators, Water Softeners, Heat Exchangers, Back Pressure Receivers, Pressure Water Filters, etc
Our other in-house products include critical process equipment like screw presses and digesters, ranging from 10 tons to 20 tons capacity per hour, nut crackers, etc.
We are also the manufacturerer representatives for Ultra High Molecular Weight Polyethlene liners used for scraper bar conveyor chain liner and tanks internal shell liners.
On top of this, MJ Group is an authorised vendor / representative for established proprietary equipment manufacturers, namely:
. Weightbridges
. Control and automation
. Valves
. Vibrating Screens
. Conveyor Chains
. Geared motors and gearboxs
. Steriliser doors
. Pumps
. Axial and centrifugal fans
. Empty fruit bunch crushers, EFB shredders and presses.
. Oil Clarification equipment like sludge centrifuges, oil purifiers, decanters, desanders, etc.
. Ripple mills & feeders
. Boilers and Turbine
. Power Generators
We advise our Clients on proper sizing of the required process equipment. Additionally we extend back-to-back guarantees on the performance of the equipment we handle subject to these being operated properly.
Theoretical and hands-on training are given to enhance the operational know-how of the operators.
Spare Parts
MJ Group is a one-stop centre for all spare parts normally required in palm oil mills. We supply spares ranging from locally manufactured castings to OEM components of established imported proprietary equipment.
We work closely with the palm oil millers to ascertain and satisfy their parts needs for supply in time for preventive maintenance, thereby eliminating their holding costs as well as avoiding costly downtime stoppages.
Our supply range of spare parts includes:
Casting Parts:
. FFB cage bearing housing blocks, bushes, and wheels.
. Screw Press worm-screws.
. Digester V blocks, beater arms and expeller arms.
. Boiler fire grate bars, fire doors, dust collector cyclones.
. Elevator/Conveyor sprockets and couplings.
. Screw Conveyor hanger bearings and bushes.
. Hydrocyclone vortex, cones and dome chambers castings.
. Pump casings and impellers.
. Ripple mill housings.
. Support rollers and path rings for the cage-tippers.
. Rope drums for winches and capstans.
Fabricated and machined parts:
. Screw press main housings, cages, worm shafts, etc.
. Sludge centrifuge bowls, nozzles, bearings, shafts, etc.
. Steriliser doors liners.
. Ripple mill high wear rods, shafts, bearings, etc.
. Vibratory screens.
. Fans impellers.
Quick facts
We Grow

We grow together as partners all along the way.

We Focus

We focus on the mission and the goals that are required to be successful.

We Deliver

We deliver what is expected from us and needed in order to achieve what we set out to accomplish.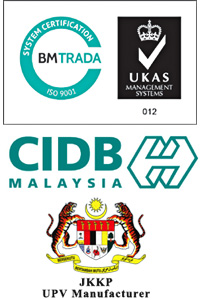 Gallery
Click each image for a larger view

Steriliser

Oil Clarification Equipments
Turbine and BPV

Water Filters

Screw Press

Digester

M-Liners (UHMW PE)

Scraper Conveyors

Kernel Truck Tipler

Claybath Seperators

Hydrocyclone Seperators

Sludge Seperators

Press Cage

Worm Screw

Power Genset
Informasi Lebih Lanjut Dapat Menghubungi: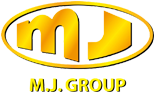 PT Merge Jati
Komplek Mutiara Taman Palem
Blok C9 – No 5, Kel. Cengkareng Timur
Kec. Cengkareng, Jakarta Barat 11730
Indonesia
Telp: +62 21 5435 7978
Fax: +62 21 5435 7962
Website:www.mergejati.com.my